Telecommunications Market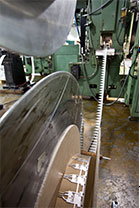 Sun Microstamping Technologies has been a World Class supplier to the Telecommunications Industry for over 25 years by supplying telecommunication components through the following manufacturing processes;
High-Precision Stampings
Reel-to-Reel Stampings for Automated Assembly lines
Insert Molded Components
SUN is TS16949 certified and a major supplier to the Telecommunication Industry by supplying millions of Battery Contacts for Satellite Radios and Cell Phones, Micro Stampings such as High Frequency Contacts for Modular Jacks, Antennas and many other applications.
Sun Microstamping Technologies' core competencies in Engineering and Development of manufacturing processes related to;
High speed precision Stamping
Straight and Insert Molding using high grade Engineering Resins
Specialty Inlay Metals (annealed to specialty tempers)
Contact Welding/Staking
Tape and Reel Packaging
Automated Assembly enables us to supply the highest quality products at the lowest total price.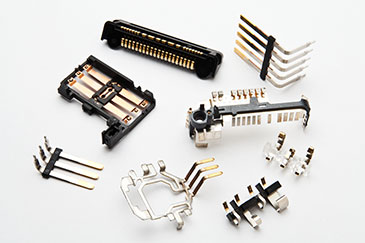 Telecommunication Product Applications
Battery Contact for Cell Phone and Satellite Radios
High Frequency Contacts for Antennas and Modular Jacks
Success Story
Sun Microstamping Technologies' patent on Multi-Slide Form Machines was developed for our extensive customer base on Satellite Relays for the Telecommunication Industry; which initiated our successful business relationship in supplying Stampings for the Electronics, Medical and Automotive Industry.