Custom Plastic Injection Molding
Sun Microstamping Technologies prides itself with over twenty-six years of Injection Molding Expertise. With our knowledge we can provide outstanding service to fulfill all your molded part requirements. Our Facility and technical ability will exceed your expectations for service, quality and value.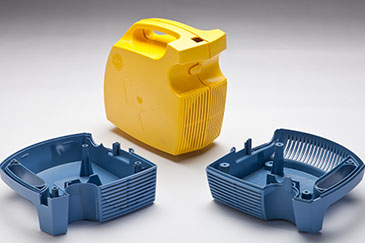 SUN utilizes superior Mold Design, In-house Mold Build Capabilities and Optimizing Material usage. This provides our customers with high quality, low cost solutions for their products.
We currently have a wide variety of Plastic Molding equipment ranging from 28 to 525 US tons, including Horizontal, Vertical and Rotary table versions. In addition to our Molding Machines we have Auxiliary Forming Presses, Temperature Controllers, Chillers and Robotic Part Extractors. In process continuity and Hi-Pot testing along with vision system inspection allows for high quality products for our customers.
Molding Raw Materials Used
Sun Microstamping Technologies specializes in custom Plastic Injection and Insert Molding that feature a high degree of difficulty on both product design and high performance molding resins.
High Temperature Nylons
PBT and PET
PPS, Ryton, Ultem, LCP, and Other High Temperature Resins
Polycarbonate, Low Cost ABS and Other Materials