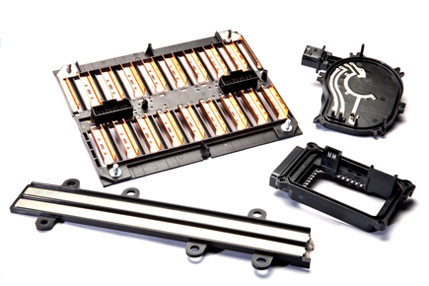 Automotive Market
Tier 1 supplier of Intricate Electrical Automotive Components and Assemblies providing highly competitive and reliable support in all phases of the Manufacturing Process from Prototype to Mass Production.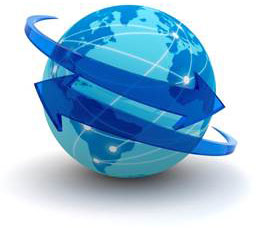 Vertically integrated business structure and strong partnerships throughout the global supply chain, we have formed a reputation as a valuable partner with our supplier and customer base.
We manufacture products through a wide array of Processes including;
Precision High-Speed Stamping
Custom Injection Molding
Fully Automated Insert Molding
Laser Welding
In-Tool Product Inspection
SUN's capabilities allow for a broad array of process Design options to suit your project's needs. With fully functional Mold and Stamping Die tooling support on-site, we offer In-house Tool Build capability and Maintenance increasing tool reliability and production efficiency.
Our team will provide valuable input throughout the Quote Phase, Prototype, Design, Production Tool Build and Mass Production of all projects. Our core focus is to continuously strive for efficiency throughout the supply chain by working closely with our customers and supply base.
Automotive Product Applications:

Functional Spring Contacts
Window Switches
Dome Light Switches
Steering Column Switches
In-dash Cabin Component Controls
Connectors
Compliant Pins
Terminals / Contacts
Over 50 Stamping presses ranging from 30 – 200 ton
Information on Stamping
Over 40 Molding presses including Rotary, Vertical and Horizontal.
Information on Molding