Lithium Ion Batteries
Sun got involved in the Lithium – Ion Battery market in 2009 and played a large role in Design and Prototyping of battery packs for our preliminary customer as this was a relative new segment of the automotive industry. This Eco –friendly market segment seems to be the way of the future in the automotive industry, as sales of Hybrid and Electric vehicle cars are forecast to triple by 2024.
Sun is a Tier one supplier for the Automotive Industry for lithium ion batteries and is really a "one stop shop" for these customers, as the majority of their products require at least two or more of our in-house primary processes.
Since 2009, this market segment has expanded for Sun into other industries and we currently manufacture Lithium-Ion battery components for Aerospace, residential, mass transportation, heavy trucking and Locomotive industries.
We manufacture Battery Components through a wide array of Processes including;
Product Applications:
Battery Interconnect Boards
Connectors
Busbars
Market Segments for this Industry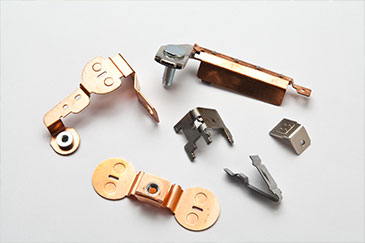 Automotive
Power distribution
Residential
Mass transportation
Heavy Truck
Locomotive
Aerospace